News Manager

Demo
Staff Pick - MiniNews Plugin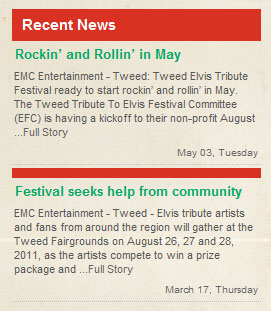 Emily M loves the MiniNews plugin because it is a very practical and useful addition to a website and it can be a beautiful design element at the same time.
"I love how the designers can customize this plugin to match the website it's on. Sometimes it doesn't even look like the same plugin – it's totally flexible…and it just works!"
The MiniNews plugin can be added to a SiteApex template and automatically pulls the most recent news stories from one of your news feeds. Controls for the plugin can be found in the SiteApex admin under Modules > News Manager > Edit News Feed. These controls include how many stories to display and whether to open the full story in a pop-up window or news page. In addition, your web designer can create custom looks for your MiniNews plugin, giving you flexibility over how your information is displayed.
Some sites that use it well:
tweedelvisfestival.ca
habitat.ca
slacademy.ca