Welcome to the Business Series D3!


You are currently viewing the Business Series D3

Blue

template.

This series of templates is designed to have a very clean and straight ahead business look and feel leaving the focus on the content to be presented. Top 3 level navigation keeps the content area uncluttered and makes navigation of your site compact and streamlined.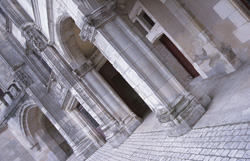 Sample
Numbered
List


Lorem ipsum dolor sit amet, consectetuer adipiscing elit. Vestibulum vehicula fermentum nisi. Aliquam erat volutpat. Aliquam erat volutpat. Aenean est est, fringilla a, vestibulum tempor, rutrum at, mi. In hac habitasse platea dictumst. Praesent vel odio at magna nonummy dignissim. Maecenas fermentum. Sed pellentesque, justo vel ullamcorper lacinia, orci lorem tincidunt nulla, sed aliquet erat erat non lacus. Vestibulum tristique, arcu in pulvinar viverra, lectus massa ultrices nibh, a dignissim tellus mauris quis neque. Nunc vel elit at pede imperdiet venenatis. Donec sit amet nunc a libero varius suscipit. Pellentesque massa. Aliquam scelerisque lectus at dolor. Nulla egestas dapibus justo. Nulla in ante ac quam dapibus venenatis. Quisque gravida venenatis orci. Sample Link


Lorem ipsum dolor sit amet, consectetuer adipiscing elit. Vestibulum vehicula fermentum nisi. Aliquam erat volutpat. Aliquam erat volutpat. Aenean est est, fringilla a, vestibulum tempor, rutrum at, mi. In hac habitasse platea dictumst. Praesent vel odio at magna nonummy dignissim. Maecenas fermentum. Sed pellentesque, justo vel ullamcorper lacinia, orci lorem tincidunt nulla, sed aliquet erat erat non lacus. Vestibulum tristique, arcu in pulvinar viverra, lectus massa ultrices nibh, a dignissim tellus mauris quis neque. Nunc vel elit at pede imperdiet venenatis. Donec sit amet nunc a libero varius suscipit. Pellentesque massa. Aliquam scelerisque lectus at dolor. Nulla egestas dapibus justo. Nulla in ante ac quam dapibus venenatis. Quisque gravida venenatis orci. Sample Link


Lorem ipsum dolor sit amet, consectetuer adipiscing elit. Vestibulum vehicula fermentum nisi. Aliquam erat volutpat. Aliquam erat volutpat. Aenean est est, fringilla a, vestibulum tempor, rutrum at, mi. In hac habitasse platea dictumst. Praesent vel odio at magna nonummy dignissim. Maecenas fermentum. Sed pellentesque, justo vel ullamcorper lacinia, orci lorem

dictumst. Praesent vel odio at magna nonummy dignissim. Maecenas fermentum. Sed pellentesque, justo vel ullamcorper lacinia, orci lorem